It's hard to ignore the fact that Netflix has been pumping out more original shows and movies in the last year than previously imagined, and some of them are just fantastic.
My girlfriend and I just binged hard the last two weeks and finished both The Russian Doll and The Umbrella Academy.
The Russian Doll was fantastic. Created by Amy Poehler (if that doesn't convince you I don't know what will) and starring Natasha Lyonne (probably one of my favorite female actors for the comedy/drama genre, and the only person I actually liked in Orange Is The New Black) It's a quick binge, and entirely worth it.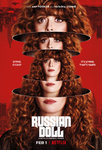 The Umbrella Academy - another original series thats kind of Marvel/DC-esk, with the main characters having abnormal powers in a dysfunctional family trying to stop the coming apocalypse without killing each other first. Worth the binge, the kid who plays Number 5 is fantastic.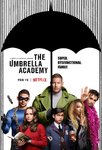 I can't forget Marvel, with the Punisher being one of the final Marvel shows to be cancelled by Netflix. IMHO probably the best show Marvel has produced with them, who knows what they were thinking by not renewing and where it will end up since Disney is to be releasing their own streaming service this year. With only a few episodes left to the second season, I'm afraid to finish it and be in another 'show hole' after watching something so good.