Anyone interested in going in a bulk buy of these? Normally $15ea but I got him down to $11 ea plus shipping to you from me since I need an assload to display my pipes on my shelving.
@Bostoneo
70
@Sweemzander
1, $11 shipped (combine shipments) NICKEL
@ak2000
2, $26 shipped PAID
9400109699937221676066
@Gary
3 PAID NICKEL
9400109699939632706332
@Prine
2, $26 shipped PAID (combine with aerials) 1 nickel 1 brass
9400109699939633672940
From Frank @ sorringowl
Right now, I have a very nice, thick (about 8 oz), dark brown, latigo leather (very nice stuff that will last forever--this is used to make horse saddles), and you would have your choice of hardware, either nickel or antique brass (or I can mix them up).
All of my items are completely handmade, by me (no die cutting/punch pressing, etc.) and on these I hand bevel the inside edge so your smooth pipes don't rest on a rough edge (running the risk of scratching a nice pipe). A lot of makers skip that step, because it takes longer, but, I'm a pipe collector, too, so, I do the same work for my customers as I do for me (actually, better, hehe).
Also, just so you know, I use my pipe rests in the same way, foregoing a wooden pipe rack. : ) Makes a nice display.
Let me know if you have any questions, and thanks again.
Frank @
Sorringowlandsons.com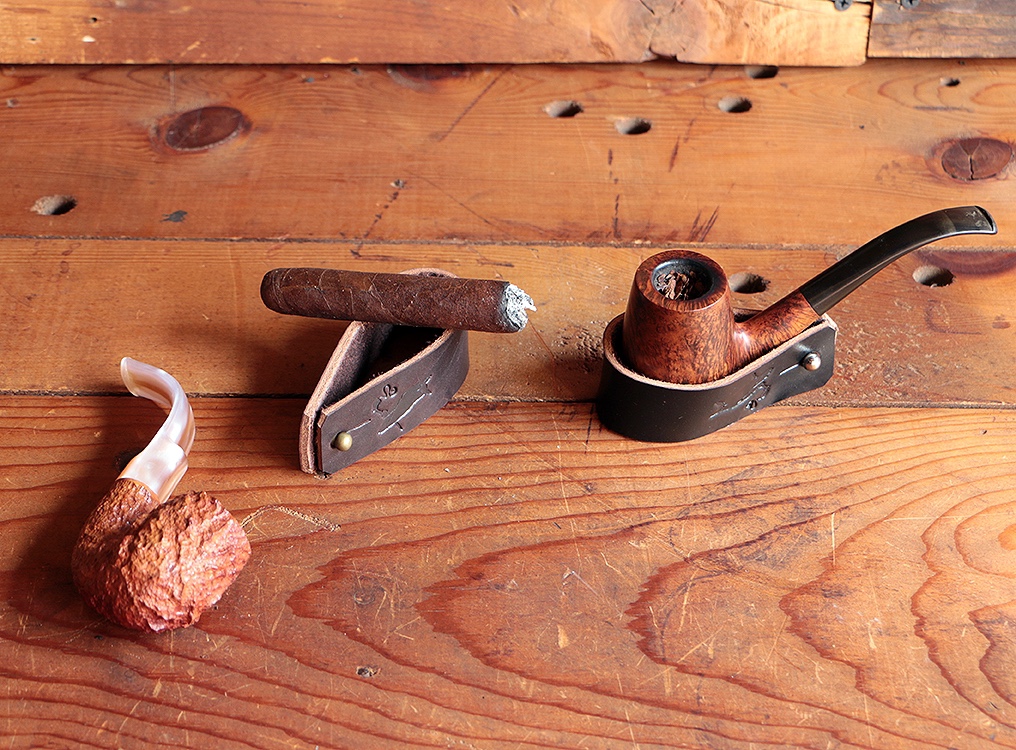 Sent from my iPhone using Tapatalk
Last edited: